E-BOOK!
We share our procurement knowledge!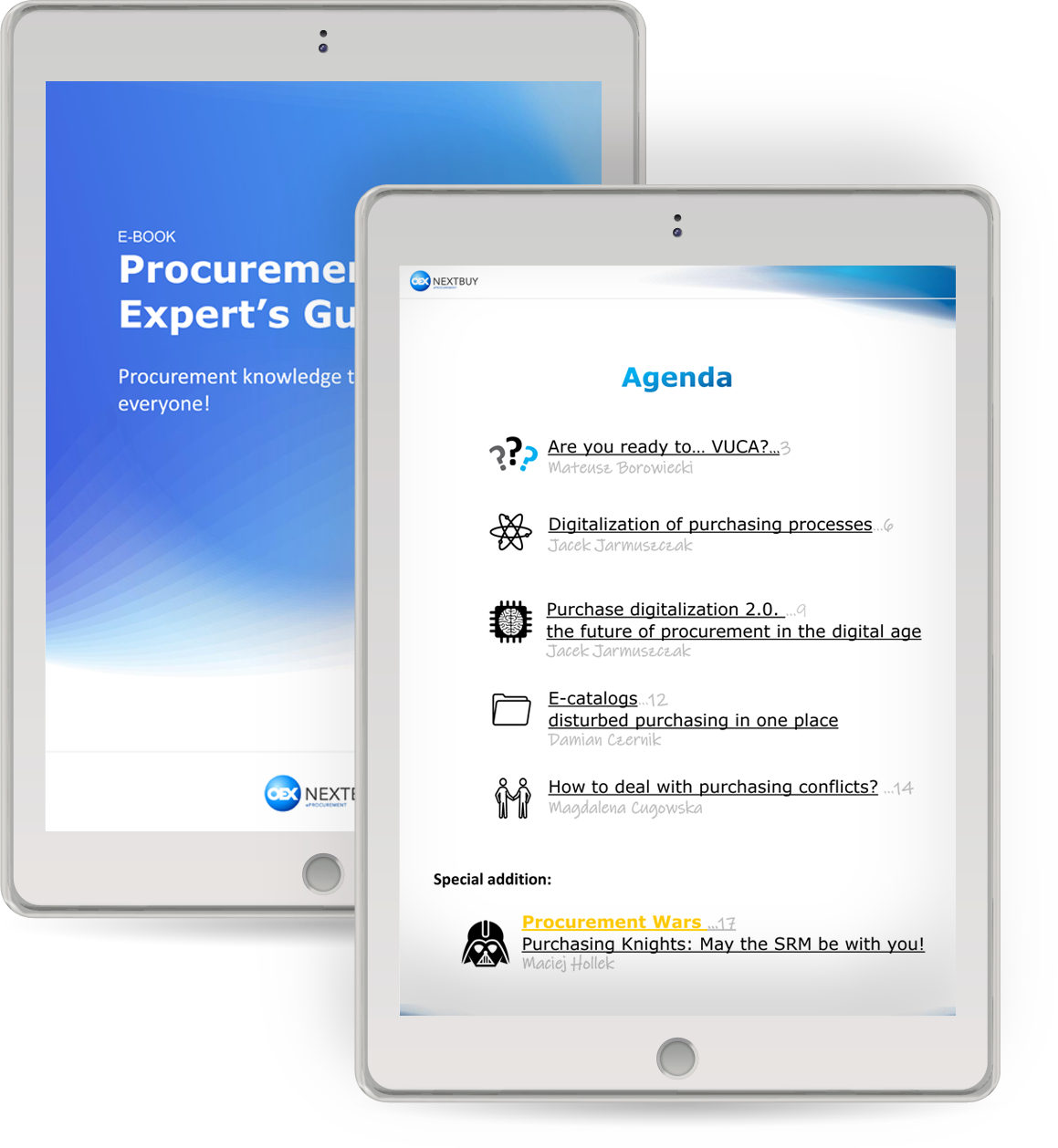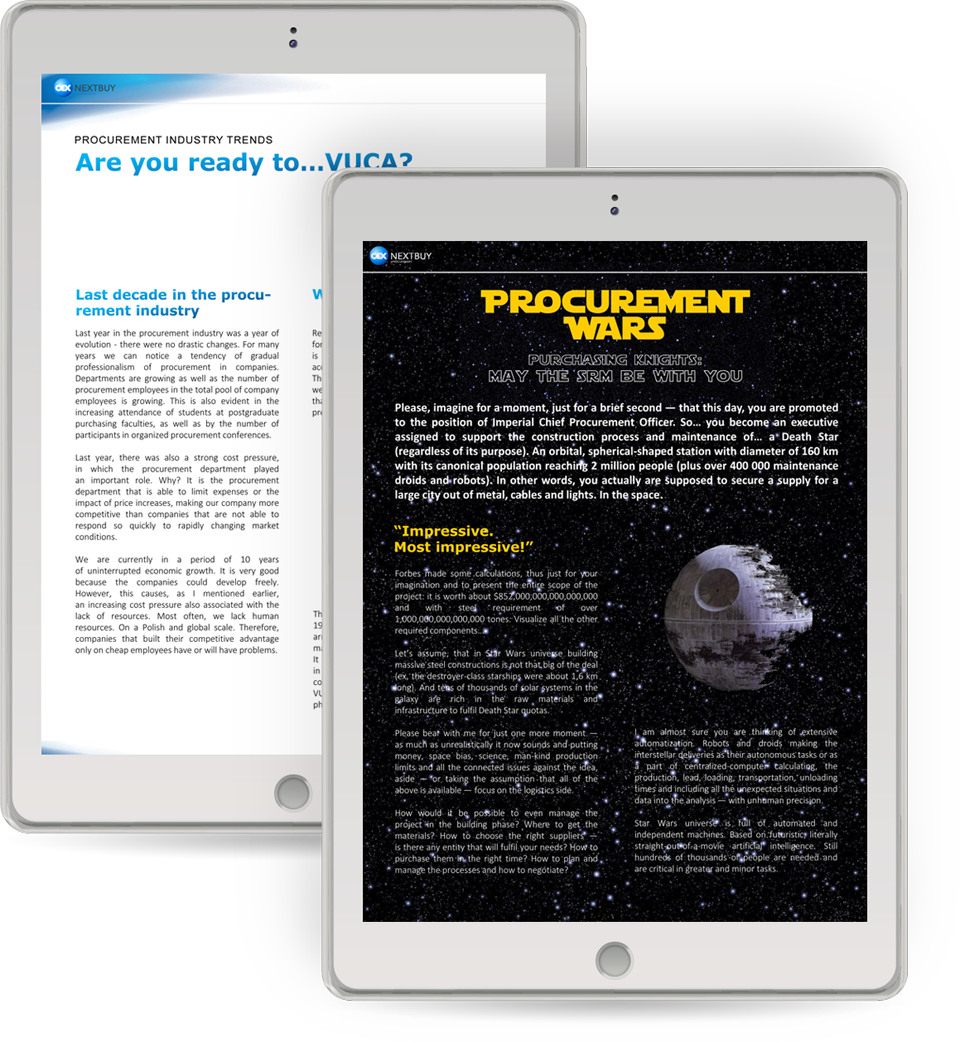 PROCUREMENT EXPERT'S GUIDE
---
This is the second edition of our e-book! This time we want to inspire everyone who need to learn more about procurement knowledge. The latest edition of our e-book is a collection of unpublished articles written by experienced practitioners.
Read and:
learn about the latest trends in the purchasing industry
find out where to start digitizing purchasing processes
find out what benefits e-catalogs bring to your business
learn best practices in conflict situations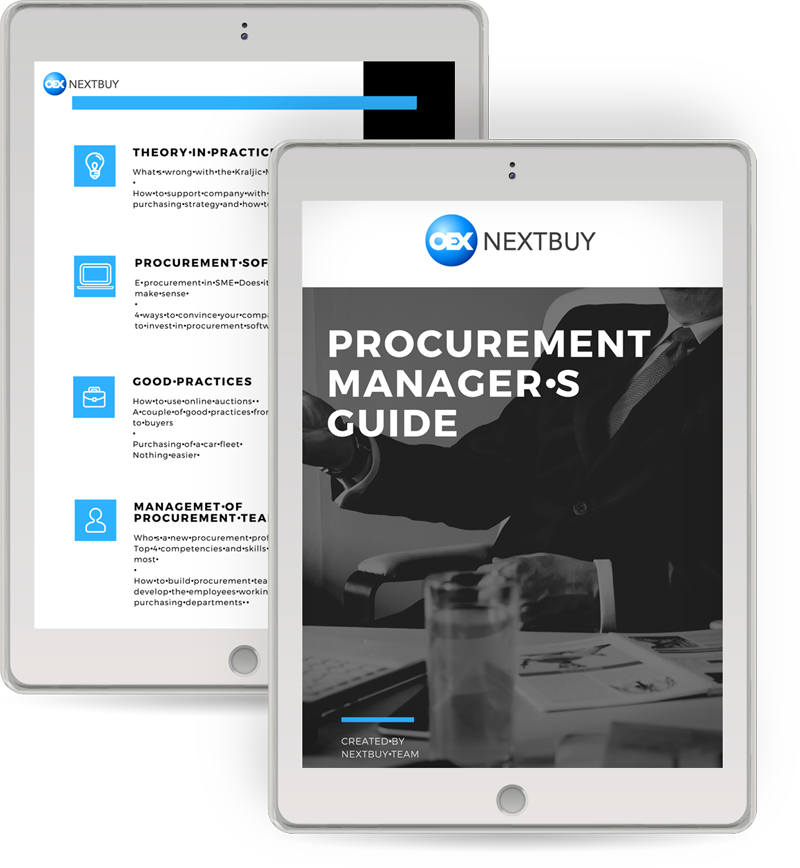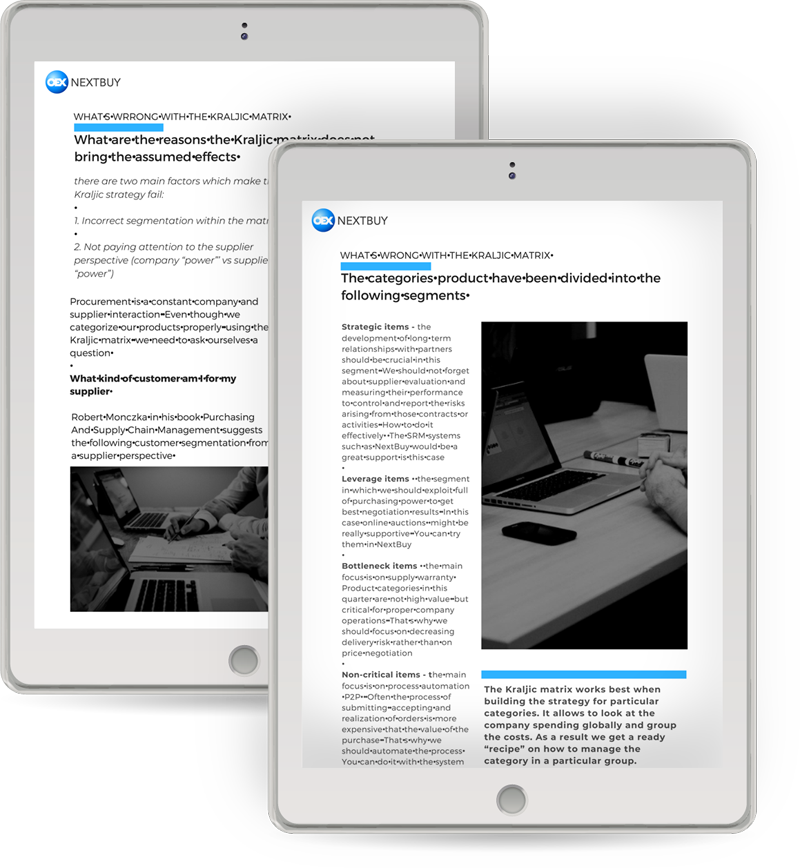 PROCUREMENT MANAGER'S GUIDE!
---
According to recent reports, purocurement departments in companies perform and will continue to play a more strategic business role. Based on our experience and knowledge in the field of business purchases, we have created many articles dealing with various aspects of procurement. We collected the most interesting of them in the latest e-book!
Read and:
find out how to use theoretical knowledge in practice
get to know the best purchasing practices
see what benefits the implementation of the purchasing system brings
get acquainted with the advice of HR experts on how to effectively manage the purchasing team